According to Newsday's L.I. Business section on Sunday, July 28, 2013 – the housing market is slowly healing despite lingering distress.
In the article Joe Moshe, Broker/Owner of Charles Rutenberg Realty in Plainview, Long Island commented, "There are still many listings on the South Shore that are sitting there because people still have not figured out economically how to turn that house into an affordable risk-free home."
What do you think? Is the housing market slowly recovering on Long Island? Share your comments below!
Click on the image below for an in-depth look at Long Island's Housing Market.
OR  CLICK HERE TO READ THE FULL ARTICLE.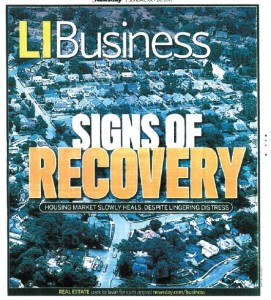 [facebook] [retweet]

Joe Moshe is the Broker/Owner of Charles Rutenberg Realty Long Island, offering 100% commission to Agents. With over 1000 agents, it's one of the fastest growing, most progressive real estate brokerages on Long Island.

Latest posts by Joe Moshe (see all)