Behind every great company is an even greater staff. We are pleased to introduce to you the staff behind Charles Rutenberg Realty.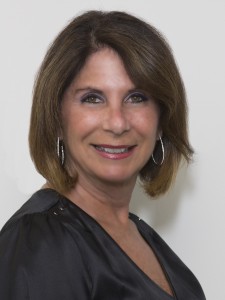 Pam Moshe, Chief Financial Officer
Pam started Charles Rutenberg Realty, Inc. with her husband Joe in 2006.  She vividly remembers waiting for the phone to ring and when it did the first agent to join was 82 years old!  Over the years, Pam has been instrumental in growing the business to 950 agents and 8 offices!
As Chief Financial Officer, Pam handles our corporate revenues.  Every penny that comes in or goes out is reviewed by Pam. On a day to day basis she processes commissions, referral checks, and monthly fees and coordinates all accounts receivable/payable. In addition to these responsibilities Pam performs many other duties that move our company in the right direction.
Pam is very family oriented.  She and Joe have been together for 20 years and share 5 children and their spouses, 6 grandchildren and 2 dogs in their hectic lives.  When they are not working or spending time with the family, they love to travel across the United States and around the world.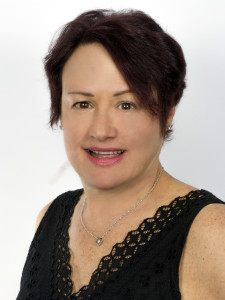 Ruth Pfeffer, Director of Operations
Ruth began working at Charles Rutenberg Realty as the third employee just shortly after Pam and Joe opened their doors.  She has been with the company for over seven years.  Prior to joining Charles Rutenberg, Ruth spent more than 20 years as a senior level manager for MCI Telecommunications, in Service, Marketing and Administration.  When she left MCI in 2002, she became a RE Salesperson and worked for Prudential Douglas Elliman for several years before coming to Charles Rutenberg Realty.
Ruth is primarily responsible for management of the office staff, communication with the Agents on routine as well as escalated issues, development and implementation of training programs, and assisting Joe with marketing initiatives.
When not attending to business at Charles Rutenberg Realty, Ruth is happy to spend time with her husband, two children and two dogs.  Because Ruth is the only member of her immediate family to remain in New York, she spends a great deal of traveling across the United States visiting family.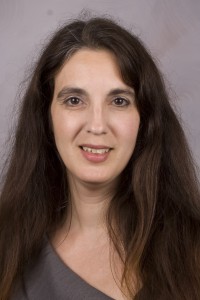 Lisa Galanaugh, Analytics Director
Lisa or LeeLee, as she is known by the staff, has been with the company since its inception.  It has been her pleasure to watch Charles Rutenberg Realty grow and prosper into the company it is today. In the beginning Charles Rutenberg was a very small company looking to compete with well-established real estate companies.  Lisa was recruited by Pam and Joe to help with the research and development of all the systems that now support more than 900 agents.
Lisa works behind the scenes for us making sure that the IT needs of our staff and agents are met.  She analyzes company information and keeps one step ahead ensuring that we are working at top efficiency.  When Lisa does come into our office she is kept very busy in updating systems, maintaining our server and answering Agents questions.
Lisa is a proud wife and mother of three beautiful children, her son and daughter and the company that is now called Charles Rutenberg Realty.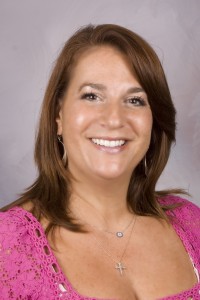 Lisa Dunn, Assistant Director of Finance
Lisa has been with us since 2010, before which she worked for a Real Estate attorney. Initially Lisa worked part time answering phones and performing various office duties.  She later moved into an Agent Liaison position and then was promoted to Assistant Director of Finance.
In role, Lisa is assists Pam with all financial matters within the company.  She collects and reviews closing paperwork, she prepares commission checks and helps with monthly Agent billing. Lisa helps to maintain our Agent's financial profiles.
Lisa is a Hofstra University alumnus with a Degree in Business and Finance.  She is the mother of three children. In addition to her work at CRR, for the past sixteen years she has owned and operated a catering company.  Soccer is a family business in Lisa's house; she sits on the Board of LIJSL and assists in running Dunn Right Soccer.  In service to her community, Lisa volunteers her time to the New York Challenge Cup and is a frequent speaker/advocate for the Prader-Willi Syndrome Association.

Almarie Kralstein, Agent Liaison
Almarie, a licensed RE Salesperson, discovered Charles Rutenberg Realty in 2009 and left Daniel Gale to associate with us.  She liked it so much that she gave up the practice of Real Estate to join our office staff in October 2011.  She has had her  Real Estate license since 2005 and uses her experience daily in her position as Agent Liaison.  In this role, Almarie primarily assists our agents with real estate related issues, oversees the Hotline, coordinates and runs Agent training classes.

Almarie and her husband have lived on Long Island for almost two decades where they raise two beautiful daughters.   As a service to her community, Almarie has held leadership positions on the Board of Directors at the South Huntington Jewish Center for many years.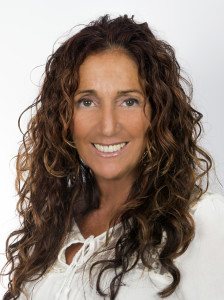 Kathy Portelli, Operations Coordinator
Kathy was a former employee of the Long Island Board of Realtors/Multiple Listing Service for 5 years in both the Membership/Finance and the Customer Service Dept.  This gives her a broad background to draw upon when working with our Agents. Kathy came on board with Charles Rutenberg Realty in March 2012 handling all incoming phone calls and working on our listing database. She left us for a brief time but returned once again and took on new responsibilities.
In her newest role, Kathy handles recruitment and association of new and returning Agents.  She is the first voice that welcomes prospective Agents to Charles Rutenberg Realty.  She also assists the Broker Joe Moshé with special projects and keeps his very busy calendar updated.
Kathy has a very full social life which includes 3 daughters, 1 granddaughter and wonderful circle of extended family and friends.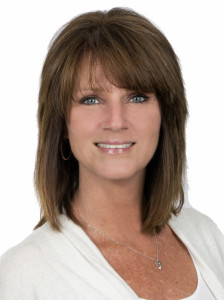 Kelly Lazauskas, Premier Services Coordinator
Although born and raised in Brooklyn, New York, Kelly comes to us most recently from Washington State.  She was a Real Estate transaction coordinator at John L. Scott Realty in Seattle. After moving back to N.Y. and bringing her real estate experience, she joined Charles Rutenberg as a receptionist in November of 2013.  After 3 months, when the company developed our Premier Portfolio, Kelly moved up into the role of Premier Services Coordinator. Currently, Kelly assists our Agents utilizing the Premier Portfolio in providing backup support from the office. The Premier Agents get the mix of current technology with the appeal of hands-on assistance.
When not working in real estate, Kelly enjoys spending time with her new husband, traveling back to Seattle to see her 2 children or is sitting on a beach chair on Jones Beach during the summer months here on Long Island.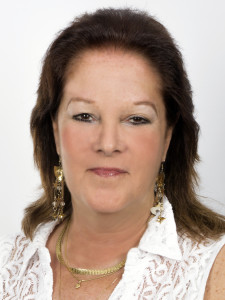 Janis Kucsak, Administrative Assistant
Janis Kucsak has been with Charles Rutenberg since May 2012. She began as a part timer and eventually became an Administrative Assistant performing various office duties.
She is responsible for keeping our filing, supplies, conference room materials neat and organized. She works with every Department in the Company to ensure that the office operates at optimum efficiency. The Agents all love Janis because she is the one that calls them when their 100% commission checks are ready to be picked up or mailed.
Janis and her husband have been living on Long Island for over 10 years.  They have a beautiful daughter who is a writer living in LA.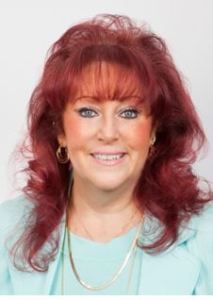 Debbi LaMonte-Lopez, Receptionist
Debbi happily greets our agents and guests with a smile, ready to assist them in a friendly and professional manner when they enter our Reception area. She efficiently handles all incoming phone calls at our extremely busy front desk.
Debbi has been with Charles Rutenberg Realty since April 2014, before which she was a Payroll Manager for twenty five years. She is a native New Yorker who is happily married with one beautiful daughter .