All the marketing and advertising in the world will not beat a A+ client testimonial. We'd like to share with you what clients are saying about our agents. We want you to know what you are getting when you choose a Charles Rutenberg Real Estate Agent to represent you when buying or selling. If you like to leave us feedback on Yelp, click here.
Charles Rutenberg Agent – Howard Grynspan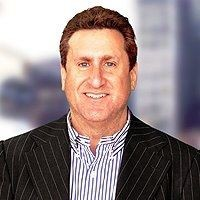 Howie "Howard Grynspan" Greene gave me the best experience of my life. I should clarify that I do mean in Reality I don't want to sound improper. Howie takes the time to listen, and then, look out! My Elmwood Village apartment was listed last year by another agency, I told them the same things, highlighting the hardwood floors,spacious dining room,3 bedrooms,off street parking,new windows,roof,and new High efficiency furnace. It's proximity to Canalside and the Medical corridor, each are less than a seven minutes ride,as well as a quick commute to half a dozen colleges and hospitals. She wrote in the add newer hot water tank, and access to parking. Howie had someone qualified looking at the place in 3 days, and more lined up, he was compassionate to me, empathetic to the renters-hey you gotta be nice to everyone to make it all work,Last  year it languished on the market for 5 weeks. I was told I'd need to drop my asking when by dumb luck she tripped over 3 qualified nice young men. They are going their separate ways, but I'm pleased with the family Howie found. And if it doesn't work out, I know I've got the BEST guy in all of Buffalo taking care of everything,  in the fastest manner possible. Howie Greene you are a breath of fresh air!Someone who loves what they do, and are excellent at it. Many thanks!
Shannen C. M. – Buffalo, NY
Charles Rutenberg Agent – Nina Chmiel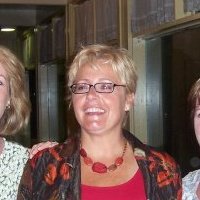 Nina Chmiel got us 27%, or $117,500, more on the sale of our house than other real estate agents told us we could get. Now that I've got your attention, let me tell you more. Over the years, I've been involved in a number of real estate transactions, and have interviewed a large number of agents and brokers. Nina Chmiel is by far the most forward-thinking, intelligent, capable, knowledgeable, prompt, hardworking, honest, trustworthy, and compassionate real estate professional that I've ever met. Nina Chmiel truly cares for the people she represents.
Here is the back story. My siblings and I inherited a house on the South Shore of Long Island. It stands on a larger than average plot. I did some research on line. I noticed that a number of homes in the area that were on similarly larger plots had sold for appreciably more over the years. Since there weren't that many, and only one sold within the last year, it made it difficult to get comps. I have two friends in the greater New York metropolitan area who work in real estate. They don't know each other. One is in New Jersey, and the other is in Manhattan. Neither has ever been affiliated with Charles Rutenberg Realty. I asked both for referrals. Both referred me to two agents working for Charles Rutenberg Realty. I interviewed each, and was most impressed with Nina Chmiel. I chose Nina Chmiel, not only because of her qualities that I'd mentioned earlier, but also because she has a very calm, yet vibrant, but also very practical, manner. I felt from the very start that I was in very good hands with Nina Chmiel, and I was.
I showed a lot of other real estate agents the property. Nina Chmiel was the only one who told me the plot was potentially subdividable. None of the others even mentioned subdividing except one, who intentionally lied about it, saying it couldn't be divided. Nina, on the other hand, took the initiative. She went to the village building department, and researched lot size, frontage, and set-back requirements, and determined the information given to me by the other agent wasn't true. She put me in touch with the inspectors there to corroborate what she told me. Nina Chmiel explained we could sell to a builder.  The builder would remove an addition to the existing house that extends on to what would become a second 50×100 plot. The second plot is worth $200k, just on its own. That plot is big enough to have another house built on it. She said we should primarily market to builders, instead of someone looking to live in the home. It would be unlikely anyone else would be willing to pay more than a builder would.
The lowest estimate I got from all the agents I spoke with was $430k, the highest, $465k. We're currently in contract to sell to a builder for $547,500, 10% down, all cash, as is, no contingencies, all commissions paid by buyer, no mortgage approval required. We owe Nina Chmiel a really, really HUGE THANK YOU!!!
Bernard W – Queens, NY

Joe Moshe is the Broker/Owner of Charles Rutenberg Realty Long Island, offering 100% commission to Agents. With over 1000 agents, it's one of the fastest growing, most progressive real estate brokerages on Long Island.

Latest posts by Joe Moshe (see all)