According to the annual "State of the Nation's Housing Report from Harvard University's Joint Center for Housing Studies, there's been a:
[box type="info"] Recent growth in home sales, fewer homes lingering on the market and favorable interest rates for prospective buyers.[/box]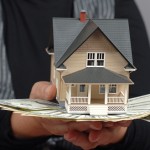 Recent reports may indicate that there are brighter days in the future of the U.S. struggling housing market.
The Harvard report found that home sales are strengthening and home prices are beginning to stabilize in many areas of the country. Also, a National Housing Survey conducted by Fannie Mae shows that, despite the housing crisis, a majority of Americans still have strong aspirations to own a home.
[learn_more caption="Read Full Article"] Although there are reasons to be optimistic about the nation's housing situation, the future is still uncertain. The report also indicated that more than 2 million homes were in some stage of foreclosure in early 2012 and the number of delinquent borrowers remains far above historical norms. This is largely in part to the nation's struggling job market.
While the future of the housing market remains to be seen, these studies provide optimistic results that may indicate a turning point, especially if there is a sustained increase in jobs to bring household growth back to normal. With more favorable interest rates and lower home prices, it is no wonder that home sales are on the rise. Although there have been reports of "shadow Inventory" from the banks being released into the area, there are still hopeful signs that the market can rebound.
Charles Rutenberg Realty specializes in residential sales and its Agents have the experience to find their clients the home of their dreams. Backed by the latest technological tools and support of a modern Real Estate Agency, Charles Rutenberg Agents can help its clients overcome the challenges found in today's Real Estate industry.[/learn_more]
[facebook]

Joe Moshe is the Broker/Owner of Charles Rutenberg Realty Long Island, offering 100% commission to Agents. With over 1000 agents, it's one of the fastest growing, most progressive real estate brokerages on Long Island.

Latest posts by Joe Moshe (see all)