Yes!
If you are on the fence about whether or not to buy a home or even a second home, rest assure that real estate is still a good investment.
According to a a New York Times editorial entitled, "Homeownership and Wealth Creation" they explain:
"Homeownership long has been central to Americans' ability to amass wealth; even with the substantial decline in wealth after the housing bust, the net worth of homeowners over time has significantly outpaced that of renters, who tend as a group to accumulate little if any wealth."
If you still need more proof as to why owning a home is one of the best investments of a lifetime, take a look at the graph below courtesy of Keeping Current Matters and NAR: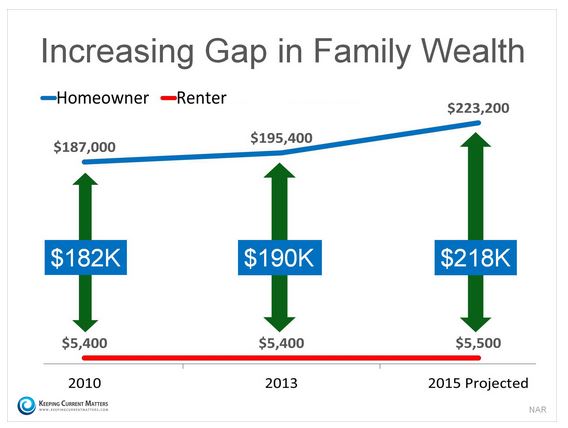 Visit www.crrli.com for one of the most comprehensive properties searches on Long Island.

Joe Moshe is the Broker/Owner of Charles Rutenberg Realty Long Island, offering 100% commission to Agents. With over 1000 agents, it's one of the fastest growing, most progressive real estate brokerages on Long Island.

Latest posts by Joe Moshe (see all)