If you are looking to buy or sell in Suffolk County, read on!
According to the Multiple Listing Service of Long Island the number of home sold has increased year over year. Take a look at the number of closed sales for August:
Aug 2010: 683 homes sold in Suffolk County
Aug 2011: 895 homes sold in Suffolk County
Aug 2012: 917 homes sold in Suffolk County
Homes are selling in Suffolk County.
Today's buyers are very knowledgeable about home values. They've done their research online and they've used the valuation tools available to get a pretty good idea of how much they should pay for your home. If they see the price of a home is too high compared to the market, they'll walk.
Don't let this happen. Do your research too and most importantly hire a Realtor who knows your area and can help you determine the price to SELL!
If you're in search of a Realtor click here to learn more about our Realtors and how they can help.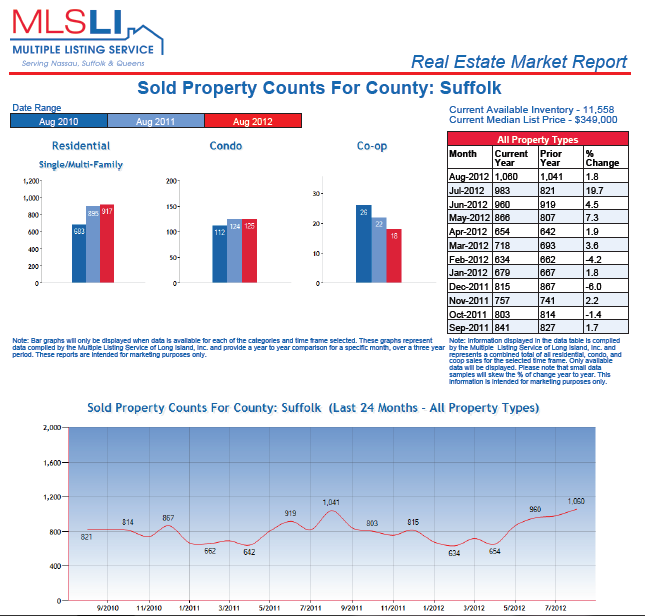 [facebook] [retweet]

Joe Moshe is the Broker/Owner of Charles Rutenberg Realty Long Island, offering 100% commission to Agents. With over 1000 agents, it's one of the fastest growing, most progressive real estate brokerages on Long Island.

Latest posts by Joe Moshe (see all)