Nowadays, buyers will not even look at online listings if they do not include photos and/or a virtual tour!
Adding a virtual tour to your listing increases the chances buyers will view it online! Virtual tours also improve your listings visibility and allows for easy distribution to sites like Youtube, Facebook and now even Pinterest.
Once thought to be used for higer-tierd listing only, virtual tours are now being used for listings of all price ranges! The virtual tour can also aid in the home preparation process for the seller and give them a glimpse into what their home looks like from the buyer's point of view.
Here's a main overview of what you need to know about purchasing a virtual tour for your listing:
What is a Virtual Tour: A virtual tours gives buyers a 360-degree view inside the home. Some are interactive, meaning you click the mouse and it takes you to the ceiling, the floor, the walls, leaving no inch of the room unviewed. Others are flat-screen views put together to give you a moving image that you watch but do not control.
How Many Spins Should You Order & What Does it Cost:
Two-Spin Minimum. Every virtual tour should consist of a minimum of two spins. Even a small 800-square-foot condo can be shot on a two-spin tour: the living room and the clubhouse/pool area, for example. Cost: Less than $100.
Four- to Eight-Spin Homes. These are for larger homes of approx 2,000 sq. ft. or more and priced at less than a million. The number of rooms or areas that you select to feature will depend on the layout, number of stories and curb appeal. Cost: $200 or less for four spins.
Eight- to 12-Spin Homes. Larger numbers of spins are generally reserved for the homes valued at more than a million dollars. Buyers want to see the guest houses, the wine cellars, the indoor pool & spa facilities, the libraries, media rooms, gyms, studios and garages. Cost: Ranges from $300 to $3,500 for professional websites dedicated to the property.
Added Features for Virtual Tours : Be sure to add descriptive text where space is provided. Be clear and concise, using adjectives sparingly. Make sure you convey what the viewer is looking at.
Share the Virtual Tour: Link the virtual tour to your listing on MLSStratus so it is included everywhere MLSLI sends your listing., Upload it to your website and share it on your social media sites!
CLICK HERE FOR A SAMPLE VIRTUAL TOUR of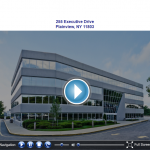 Charles Rutenberg Realty's NEW Location

Joe Moshe is the Broker/Owner of Charles Rutenberg Realty Long Island, offering 100% commission to Agents. With over 1000 agents, it's one of the fastest growing, most progressive real estate brokerages on Long Island.

Latest posts by Joe Moshe (see all)